4 years ago · Nicola · 0 comments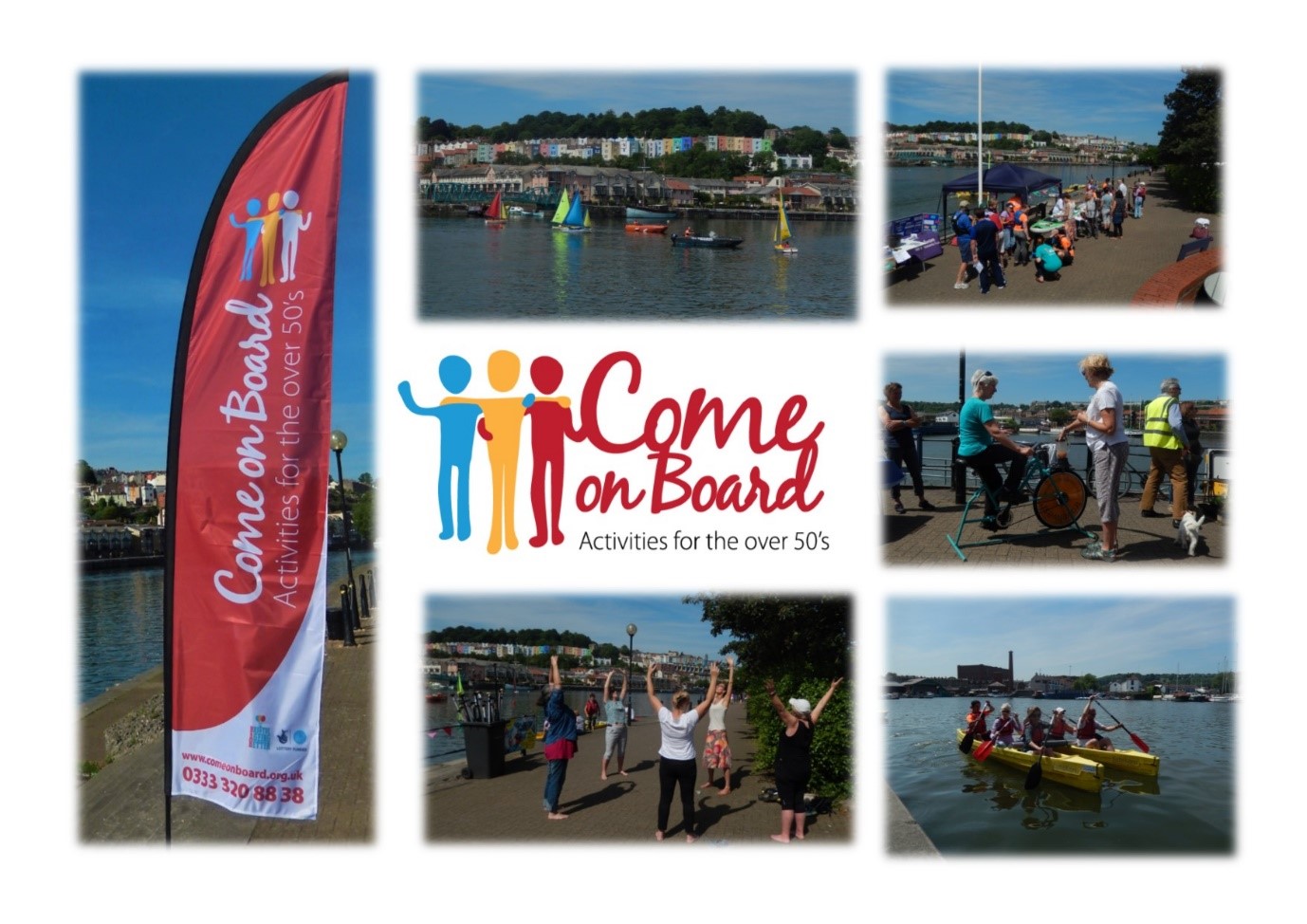 Come on Board is a Bristol Ageing Better funded project with the aim of making it easy for anyone over the age of 50 to get physically active launched on the 6th June at All-Aboard Watersports Centre on Baltic Wharf.
Blue skies, light winds and sunshine throughout the afternoon meant perfect conditions for the launch event which offered FREE taster sessions in a range of activities for anyone over 50.
Representatives from eight of the Bristol-based organisations that make up Come on Board (Alive, All-Aboard Watersports, Avon Wildlife Trust, Bristol Community Transport, BS3 Community, Clifton Exercise Club, Gloucestershire Cricket Board and Lifecycle UK) were all on hand to not only deliver taster sessions but also to provide more information about their specific activities and the Come on Board project.
The afternoon saw more than 40 people over 50 gain the opportunity to try a number of activities that, over the coming year, will be available completely free of charge in locations all over Bristol. Strength & conditioning, gig rowing, sailing, Qi Gong, guided walks, reminiscence trips, gardening and kayaking sessions were all on offer at the Launch event, including the chance to make your own smoothie on a smoothie bike (brought by Lifecycle UK).
Alex Sivyer, the Come on Board Project Coordinator, commented on the Launch event:
"What a fantastic start to the Come on Board project! There was a real buzz and excitement about the project, and it was brilliant to see and talk to a number of over 50's who took part in activities for the first time and absolutely loved it! It was clear to see that the project isn't only going to improve physical health for the people that "Come on Board" but also improve their wellbeing and hopefully tackle deeper issues of social isolation and loneliness. Thank you to all who came down and made a brilliant launch."
For more of an insight into the Come on Board project and for a chance to re live the Launch event please make sure to listen to Geoff Twentyman's show on BBC Radio Bristol.